Things Our Patients Have to Say
Gale Jones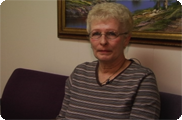 Our family doctor recommended Dr. Dalati because my mother was getting the beginnings of Alzheimer's. She had other doctors of course, but when I would come and pick her up for his appointments she was ready to go, because she absolutely adored him.
He was always very caring and very patient with her. She loved coming here. Sometimes Dr. Dalati would say, "See you in three months" and she would say, "Oh, that long!". That's how much she liked him.
Sally Spohn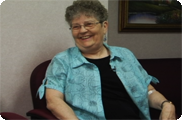 A couple of years ago I had a couple of minor strokes and I didn't even know it.
I came to Dr. Dalati because I knew him from treating my husband and he had me have different tests and he showed me on the CAT scan, or MRI that I had a couple strokes. It has affected my walking and my gait, and he told me what to do he helped me and I liked him, he was very nice.